Clinic Eleven is a medical based clinic offering appearance medicine procedures to help enhance your own features!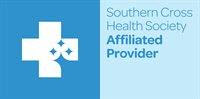 Cosmetic Injectables
Wrinkles, fine lines, Lip enhancement
PRP Regen ACR CLICK HERE
Lightstim LED Light Therapy CLICK HERE
Liquid face lifts
Cheek and chin augmentation
Non surgical Rhinoplasty
Skin tag removal
Skin rejuvenation creams (Medically balanced)
Chemical peels
Microdermabrasion
IPL Hair removal & Photo-rejuvenation
Laser Tattoo removal
Visiting Dermatologist
BleachBright Teeth Whitening System
Most procedures and services require a Doctor's Consultation or an Aethestetican Consultation. Call Us today on 04 298 7600 or click here to arrange an appointment.
Skin Cancer Management– Excisions
Dr Brent Krivan is fully qualified in the management of skin cancer. He is an Affiliated Provider to Southern Cross Health Society.
Botulinum Toxin ( BOTOX )*
Botulinum* is a natural, purified protein extracted from bacteria. Deep and persistent facial lines that develop over time make a person look old and wrinkled. In a simple non-surgical procedure, Botulinum* smoothens these lines by relaxing the wrinkle-causing muscles. Results are obvious within days and last up to 4 months.
The muscle-relaxing effects of Botulinum* are also used to treat certain conditions such as headaches and excessive sweaty areas such as arm pits.
Contact Us today, to make a booking click here
Lightstim LED Light Therapy CLICK HERE
Enjoy the soothing warmth of therapeutic wavelengths (colours) of light that penetrate through the top layer of skin and stimulate increased cellular function. Lightstim soothes, calms and accelerates skin healing after microdermabrasion, peels, waxing, injectables and extraction. To make an appointment now Contact Us today click here
Dermal Filling**
Hyaluronic acid exists among connective tissues like collagen and is responsible for retaining water. Thus, HA** fillers are safe and give natural firming results. It is suitable for smoothing out wrinkles, treating fine lines, indentation scars, lip edges and lip augmentation. Depending on the individual's skin condition, HA** fillers can last nearly half a year. Contact Us today click here
BleachBright Teeth Whitening System
Do you want whiter, brighter teeth? Come and see us today to experience BleachBright Teeth Whitening. Up to 8 shades whiter teeth in 30 minutes. No sensitivity, economical, recommended by dentists. Do you get excited about your smile? You should! Call us now on 04 298 7600 or contact us today click here
Minor Surgery
Dr Oppell uses radiosurgery, this is a simple procedure where the Doctor uses radiofrequency to shave off at skin level any raised lesions, annoying moles, skin tags, verucas and warts. We have great results from this service. To request an appointment click here
PRP – Regen – ACR (Autologous Cellular Rejuvination
Regen ACR is an aestethics treatment that uses the healing potential of your own blood to biostimulate your skin cells. Stimulate,regenerate and revitalise damaged skin. More CLICK HERE
Book in for a Consultation, click here.
Dermatologist
Visiting Dermatologist Doctor Ian Coutts comes every Tuesday afternoon and is a skin specialist trained in all aspects of skin problems. To arrange a consultation please click here
Benev Dermastamping
It is well known through out the appearance arena that by wounding the skin in a controlled manner the results are amazing. From acne scarring, fine lines and wrinkles and pigmentation you can see your skin begin to transform itself. Book here
Microdermabrasion
Microdermabrasion depends on effect of sterile industrial diamond heads to gently exfoliate the rough outer layer of skin in a controlled manner. Dead skin is removed and skin renewal stimulated to replace dead cells. It helps acne scars, wrinkles and uneven pigmentation. Your pores also become smaller and the overall complexion more radiant. Click Here to book for a Microdermabrasion appointment
Microdermaplanning
A service that combines exfoliation and hair removal in one. A light planing of the upper stratum corneum helps exfoliate any dead skin cells to allow freshen skin to the surface and helps get rid of those fluffy light hairs also. Contours and smoothens the face easily.
Click Here for a Microdermaplanning appointment
Chemical Peels
Chemical peels are increasing in popularity these days and by wounding the skin in a controlled way the results are flawless. Peels can begin from superficial to medium to deep peels and can target problems such as acne, acne scarring, pigmentation, rosacea, photodamaged skin, pore size and overall texture. Peels can have little to moderate reactions depending on the peel used on each individual. A prep programme is recommended to stop any nasty problems occurring.
Click Here to book for a Chemical Peel
Intense Pulsed Light
IPL rays can be turned to target different skin layers to treat different skin conditions.
By rejuvenating the inner layers of skin, IPL brings out its radiance and glow so that your skin becomes porcelain smooth. It helps photodamaged skin, uneven skin texture and pallor skin tones.
IPL also acts on hair follicles, disabling the follicle from growing hair, which means that gradually over several treatments there is a long term reduction in the amount of hair in the treated area.
Free quotes available from the Aesthetician. Book Here Today !
Lasers
Acronym for Light Amplification by Stimulated Emission of Radiation, lasers come in various types.
They can reduce pigmentation irregularities like freckles, remove tattoos permanently and erase growths like moles. Laser also rejuvenates your skin.
Free quote from Aesthetician. Book Here Today !
Photo Rejuvenation Facials
Using intense pulsed light (IPL) for removal of facial pigment and red capillaries over a courses of five treatments. Make your bookings here today
Acne and Rosacea Treatment
Ask about our acne treatment package combining light treatments, chemical peels and microdermabrasions. Light treatments for rosacea skins are fantastic.
Packages receive special discounts. Click Here to book your appointments
Endermology
A non-invasive technique used for body contouring and skin conditioning. The therapeutic devices stimulate the body's surface and underlying tissue with deep soothing motions thereby reducing the appearance of cellulite and defining the area treated.
Endermology encourages circulation back into cellulite areas whilst aiding in the release of fluid trapped in the body tissue. Book a Consultation Today !
*Botox* is a Prescription Medicine containing 100 units of botulinum toxin type A for injection. It is used for the treatment of frown lines, forehead lines and crow's feet. It should be administered only by trained medical professionals. Talk to your specialist about the benefits/risks of the procedure in appearance medicine. Cautions: People with defective neuro-muscular transmission disorders, infection at the site of injection, glaucoma, pregnancy and lactation. Possible side effects include headaches, injection site pain/burning/stinging/bruising/swelling/redness, local muscle weakness including drooping eyelids/eyebrows, eyelid swelling, skin tightness, tingling sensations, aching/itching forehead, nausea and flu-like symptoms. If you have any side effects or concerns speak to your doctor. You will need to pay for this medicine. Normal Doctors visit fees apply. Note: Botox* treatment lasts about four months and after this time further courses of treatment may be necessary. Speak to your specialist about your own situation.
** Juvederm Voluma injectable gel is a Prescription Medicine containing 20 mg/ml cross linked hyaluronic acid. It is used to restore volume of the face. It should be administered only by trained medical professionals. Talk to your specialist about the benefits/risks of this procedure in appearance medicine. Cautions: Use in an area that has been treated with another dermal filler. People who have autoimmune disease, severe multiple allergies, a history of anaphylactic shock, acute rheumatic fever with heart complications, streptococcal disease, undergoing anti-coagulant treatment, in combination with drugs that reduce or inhibit hepatic metabolism. Possible side effects: Injection site inflammatory reactions (redness, swelling) which may be associated with itching and/or pain on pressure, bruising, indurations or nodules, discolouration, weak filling effects, abscess formation, granuloma, hypersensitivity. If you have any side effects or concerns speak to your doctor. You will need to pay for this medicine. Normal Doctors fees apply. Speak to your specialist about your own situation.